Forage London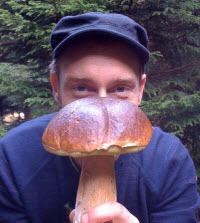 Set up to give city dwellers a chance to discover and enjoy some of the wild foods that grow all around London.
Paul Kirtley
Paul Kirtley is a professional bushcraft instructor. He is passionate about nature and wilderness travel. In addition to writing this blog Paul owns and runs Frontier Bushcraft, a wilderness bushcraft school, offering bushcraft courses and wilderness expeditions.
Spoon Carving First Steps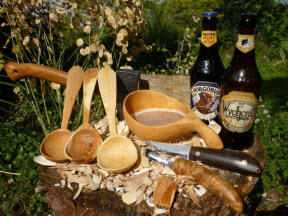 Spoon carving from a Bushcraft perspective with Jon Mac, a spoon and kuksa carver who lives and works on Dartmoor in Devon.
http://www.spooncarvingfirststeps.com
Bushcraft UK

Bushcraft UK is a resource for anyone interested in the skills and knowledge needed to get more from the great outdoors. This information is provided in two main parts; knowledge and information make up one part and the community area makes up the other.
Natural Bushcraft

Natural Bushcraft was founded by Ashley Cawley as a personal project aiming to provide a free bushcraft resource available to everyone for the sharing of Bushcraft Skills and Knowledge.
I.E.A.T Scouts

I.E.A.T. Outdoors is a group of scout leaders who are passionate about bushcraft and the outdoors. We enjoy teaching and passing on our skills on to other leaders and young people.
Big Man in the Woods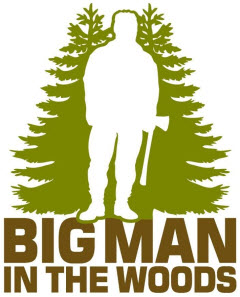 "Big Man in the Woods" is a podcast about the world of Camping, from gear reviews, survival tips and tricks, interviews from experts plus much more, very much like the Urban Bushcraft Podcast that Mark also hosts, but this being from a more personal side from Mark.
North West Bushcraft

North west Bushcraft is a family owned organisation based in the heart of the picturesque Ribble Valley In Lancashire, run by Adrian and Louise Rose and their daughter Emily.
With over 20 years foraging and bushcraft experience, North West Bushcraft offer courses and day workshops on wild food, medicinal plants and all aspects of buschcraft from primitive fire lighting to shelter building and natural navigation.
Adrian and his family have had articles printed in various magazines and have been featured on BBC Radio Lancashire several times discussing wild foods and their preparation.
In addition, Adrian also has several product reviews and instructional videos featured on websites for companies such as DD Hammocks and Military Mart.
http://northwestbushcraft.co.uk
Kev Outdoors

"I'm on a mission to research, learn and pass on bushcraft, self-reliance and other outdoor skills and to try and encourage more people to spend time in the great outdoors and reconnect with skills that have been lost over time. I want to try and release the naturalist laying dormant within us all; which would have once been key to our survival and along the way I want to try and get as many people involved as I can."