I brought a pair of Magnum boots to replace my trusty pair of zamberlan boots which lasted 8 years before failing. I ordered a pair of Magnum panther boots online and they were delivered the next day, I had gone for a pair of side zip boots to make putting them on and off easier when camping.
They didn't take very long to break in and after a few readjustments of the laces while everything settled I had well-fitting boots that were comfortable when I wearing them all day long. For 10 months I wore them most days without any problems, then one evening while walking home it suddenly felt like I had a stone stuck in the sole of my boot. I leaned against a lamp post to remove the offending item, instead of a stone or a similar item I found what looked like was a strip of fibre glass protruding from around the arch of my foot.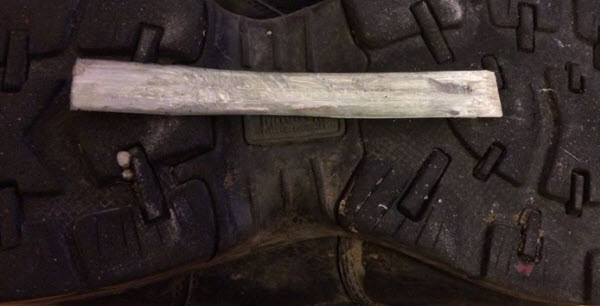 I removed the item to continue walking home and found the sole of my boot was no longer stiff like the other one, the structure of the boot had failed. I have had cords, clips, buckles and zips fail in the past, most of them were fixed or improvised in the field and were the result of general wear and tear after years of use. This happened after months of light use and I contacted Magnum's customer service department, after exchanging a few emails I was surprised to hear that a replacement pair of boots were going to be dispatched.
When the new boots arrived I was surprised once again to find that they had been upgraded as my size was out of stock in my size, so I was sent a pair of Viper boots instead. I was not complaining, I was going to select the Viper's over the Panther's but my size was not available in the side zip version when I placed the order.
I have now used the Viper boots for 6 months now and they have stood up to urban and wilderness use. There are a few signs of wear and tear, but that is normal for my footwear. Magnum score full marks for customer service and the products they sell.