This summer I had a few weeks of running a Bushcraft-esque programme in a summer camp in a school in West London, it was very different to what I had experienced from teaching similar programmes in the Scouts. The first obstacle was that I was expected to run the set programme and when I changed items around based upon the equipment that I had (in the 3 weeks I was there I never had all the items that were supposed to be supplied) the location manager would question it, I would then provide the list of equipment and materials that I was missing. It took an email to head office to get the required equipment after it became apparent that the location manager was seemingly not trying hard enough to get things sorted.
That aside the majority of the children were brilliant and the most popular activities were den building and having hot chocolate around a camp fire. As for me, I enjoyed the session where an outside provider would bring in some exciting animals and became quite at ease with holding snakes.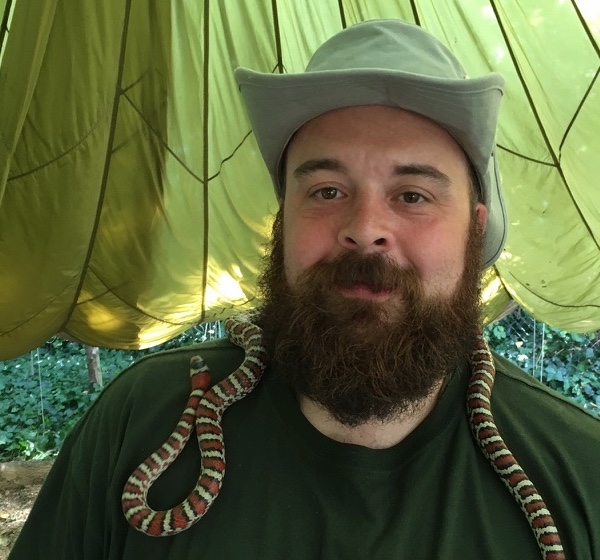 Overall I did enjoy the time, the kids didn't mind if the programme changed and had fun regardless, some didn't even want to go home. Some personal highlights included the Italian family who thought this would help their child improve his English, he was passionate and enthusiastic in every activity despite the language barrier. Another highlight was when the camp came together, for some reason the early years group would congregate around me and ask questions or show me drawings that they had done that day. One even gave me a picture they drew just for me, which made my day and currently hangs close to my desk.
Following this experience I am actually planning to undertake some courses to train as a Forest School Teacher and spend more time outdoors, I may also end up owning a snake too.