I have used barefoot footwear in the past and enjoyed the amount of feedback I was getting through the soles and how much more natural it felt walking around in them, I found walking around the woods became stealthier. I wore my first pair so much I have worn almost all the way through the sole, they are now what I pack when going camping for occasional wearing as they take up less room than trainers in my 45l bag.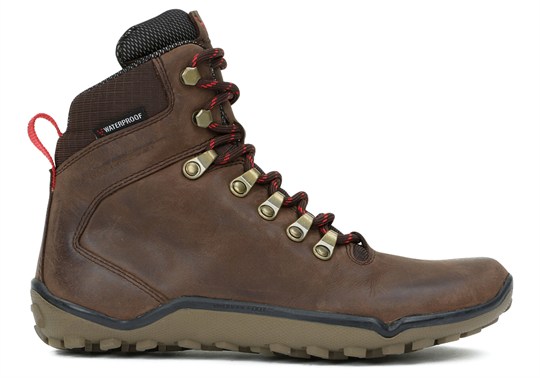 Before I took the plunge and brought a pair of Vivibarefoot Tracker boots I spoke to a few people who have tried these and other shoes in the Vivo Barefoot range, all had the same answer. You will not regret them, they feel great. So I took the plunge using the various vouchers I get at Christmas and on my Birthday, a few days later they had arrived. I put them straight on and walked about the house in them for a few hours, one of the things I tell customers who are not sure about footwear is to do the hoovering in them. I find the stop-start, back and forth movements will let you know if you have anything rubbing and causing hot spots.
So now I was happy enough with them indoors it was time to take them outside and off-road, so we and the wife headed out to the nature reserve a few hundred metres from our house for a nice stroll. Having not worn barefoot shoes out for a while it took a little bit to get used to being able to feel the temperature through the soles of my feet again, moving up to a slightly thicker pair of socks and adjusting the tightness of the lacing kept my feet warm. Over the next few weeks I built up my use of these so my feet could get use to being barefoot, on a few occasions I was on my feet for too long and would need to massage my feet afterwards.
My only issue with the boots are that the sole tread is not suited for urban life and I have worn a large amount of the tread down, if I could make one suggestion to Vivo Barefoot would be to make a version of these boots that has less of a off road tread and use the same multi-terrain sole unit as the Motus (having not had a pair I don't know if the material used for the sole unit is as durable as I would like). I would also like the sole stitched on, so I guess that is two things I would change.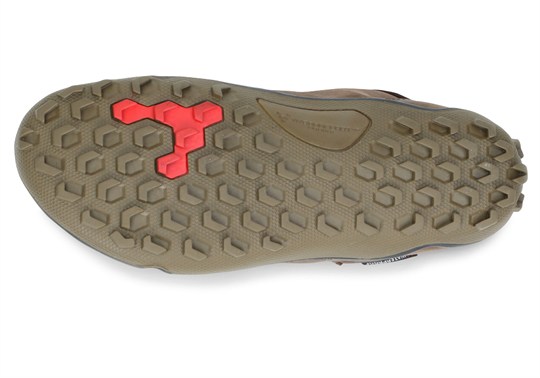 Overall I am very happy with the Trackers and would recommend them highly, just take into account that if you wear them around town the life of the tread blocks will be severely reduced.