Shark Tinderbox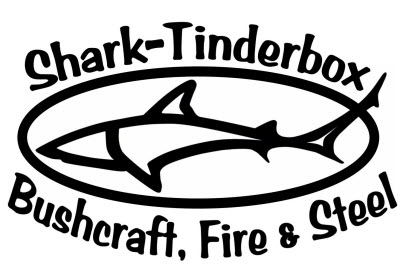 Shark Tinderbox, for all of your online Bushcraft, Camping and Outdoor Living equipment needs. They supply a wide variety of fire lighting equipment that will suit a wide variety of tastes, such as fire pistons, traditional Flint & Steel tinderboxes, survival matchless fire sets, modern and primitive friction & spark based fire lighting methods, as well as lighters and matches of all descriptions.
Shark Tinderbox's hand-made, hand-stitched, high quality, leather goods include Bushcraft and heavy-duty work wear belts, for the armed forces, fire brigade, police force and other outdoor workers. Classically designed, stylish, casual wear belts that can be worn with jeans and chinos. They also make traditional and modern pouches and bags as well as custom sheaths for knives, axes and other equipment.
Above & Beyond

Above and Beyond is a specialist retailer of outdoor equipment that caters for the enthusiasts and the adventurers. An independent online retailer based in Northumberland, we were the winners of The Great Outdoor Magazine's "Online Retailer of the year" in 2013.
When we started we were originally dealing in Navigation and GPS, but over time the company has expanded into the outdoor scene and stocks a range of elite brands that they are passionate about. Now, the brands on offer reflect our commitment to the outdoors and are items we have personal belief in. We want to sell kit that you can rely on for years and kit that you'll want to hand any time you embark on an adventure. The newest additions to the store are mainly in the bushcraft market, with knife brands such as Mora of Sweden, Benchmade, Spyderco and axe brand Gransfors Bruks.