I was looking to do something different for my third wedding anniversary, tradition dictates that leather was the gift. Originally I was looking at suggesting a new pouch or sheath when the wife asked what I would like and I was looking on the Shark Tinderbox website at their leather items, then I spotted that they did a variety of courses. This way we get to make the items together making them extra special.
When we arrived we were warmly welcomed by Mark and Helen, over beverages we looked at the pouches we can choose from. My wife had decided that she would like a belt and I went for a possibles pouch, then we entered the workshop. I like visiting workshops and looking around at all the different tools and bits, my attention was immediately drawn to a Shark Tinderbox knife. So balanced, light and so comfortable in any position. (I now know what I would like for my birthday)
First task was to select the leather, Mark picked out a nice dark brown piece that was big enough to make both items. So not only were we making each others items, they were from the same hide.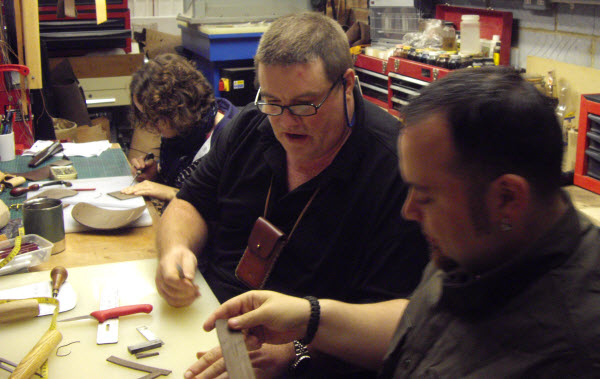 Once the pieces were ready the construction process just seemed to go by so quickly, I find making things very therapeutic and this was no exception. We both particularly enjoyed the stitching part of the making process, all three of us chatting away while Helen kept popping back to take pictures and see if we would like more refreshments.
I made use of the short breaks between tasks to ask Mark questions about various tinder, flint knapping and how to get a razor "shark" edge on my knives. Mark's knowledge and passion really shows when he is talking and if you have not watched one of his demonstrations at an event yet you really should.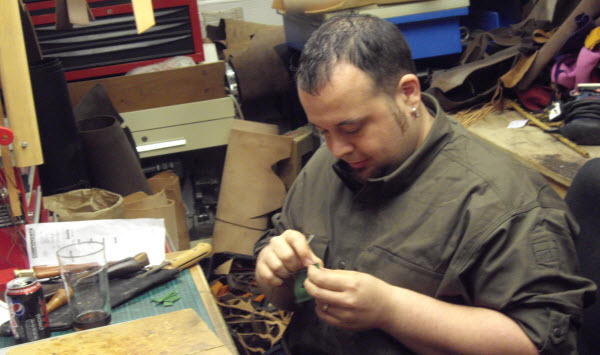 While the pouch was being wet formed I made a small knife sheath for my wife while learning a new stitch I had not done before.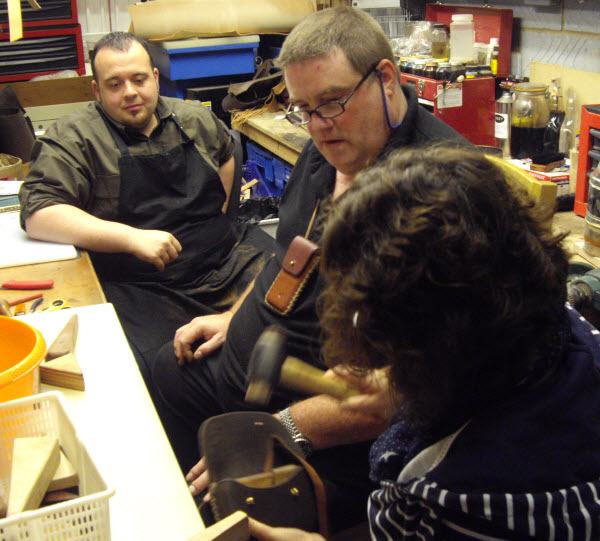 To finish off the belt I made I had the idea of adding my wife's initial as a kind of makers mark, what kind of handmade leather items do not have a makers mark? So after I set an M into the end of my wife's belt, she added an R to my pouch.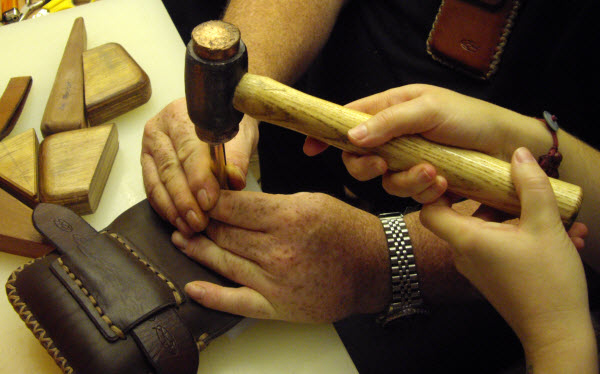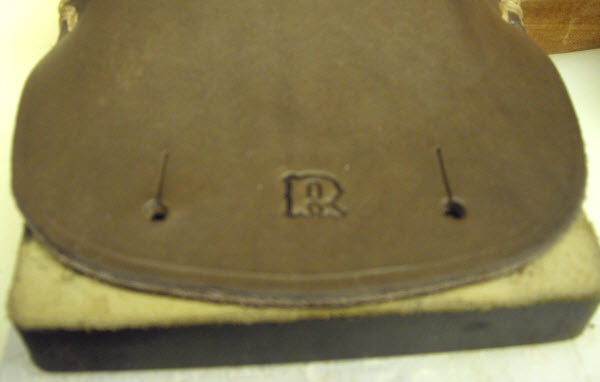 Then all that was needed was some polishing to finish them up, so out came the biggest tin of polish I had ever seen.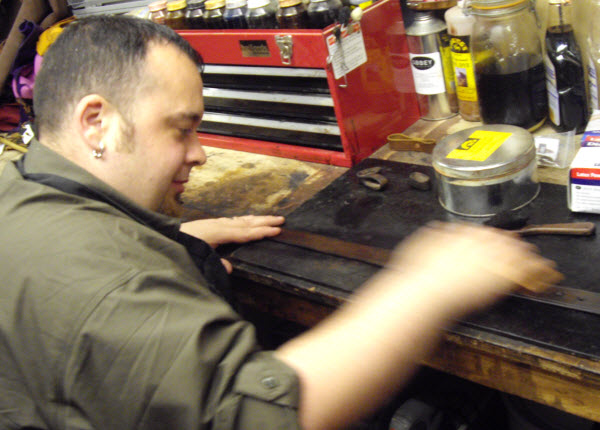 Once buffed we were complete and we had reached the end of the course with Mark from Shark Tinderbox.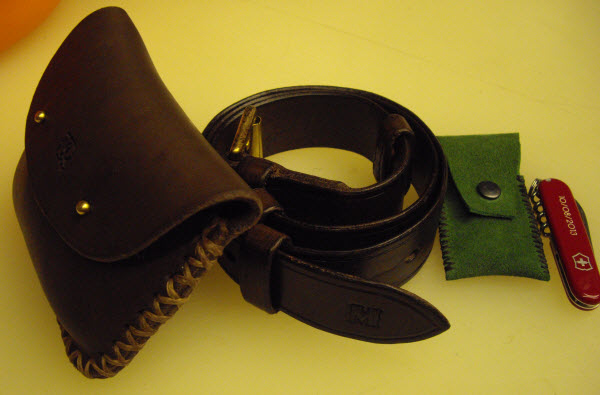 Details of the courses we did can be found here:
Belt Making Course
Pouch Making Course