I feel the cold when I am camping so when I was offered the chance to review this sleeping bag by Black Leaf I jumped at the chance, I had heard many good things about the Softie Elite 5 from Snugpak and nothing negative so I wanted to see if it lived up to its reputation.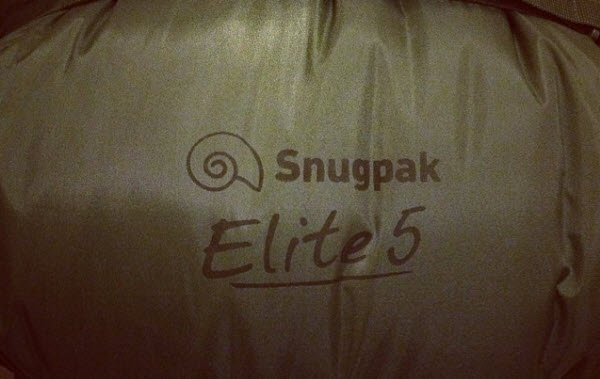 It arrived the night before I left for a training weekend where I would be sleeping in a bunk room, and with the heating left off the room was almost as cold as it was outside. I had unpacked the bag to let the filling decompress and used the built-in expander panel to give myself some extra space. Me and mummy bags have a bit of a love hate relationship, I love the feeling of being wrapped up but hate how some bags are designed for beanpoles. The Softie Elite 5 does not have that problem, if you're shorter you can reduce the height and if you are a bigger guy you can use the expander panel to give yourself more space.
I climbed into the bag and it just felt right! Close fitting without being claustrophobic and once I was zipped into place found that I was very comfortable, I felt cosy all night long and did not want to get out of it in the morning.
I next used it while camping in my hammock, I had it half unzipped in the style of a top quilt. It was a little too bulky and I spent a few minutes tucking it in each time I got into my hammock, this was worth the effort and I was rewarded with extra insulation around core body area. I still plan to get a dedicated top quilt but with a little fuss the Softie Elite 5 makes a good hammock quilt, the only complaint is that it is rather bulky and takes up almost as much space as my hammock, tarp and under-blanket on its own.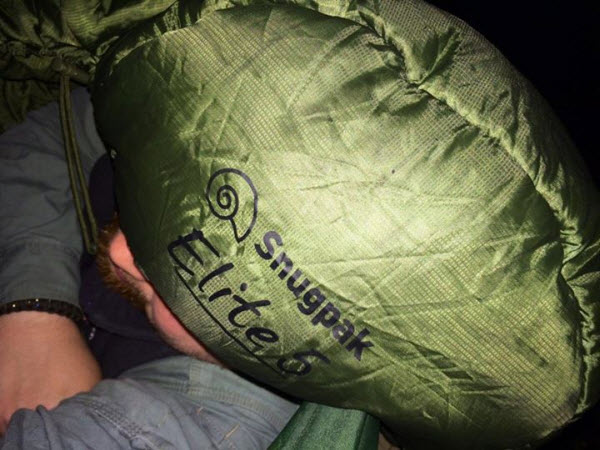 What I liked was being able to reduce the layers I wore when going to sleep, so if I felt the cold I had more options to increase my layering options instead of almost being at my maximum at the beginning of the night. I did have an issue with the zipper pull breaking when getting back into the bag, this is not a big issue as I quite often replace the pulls on my zips with paracord.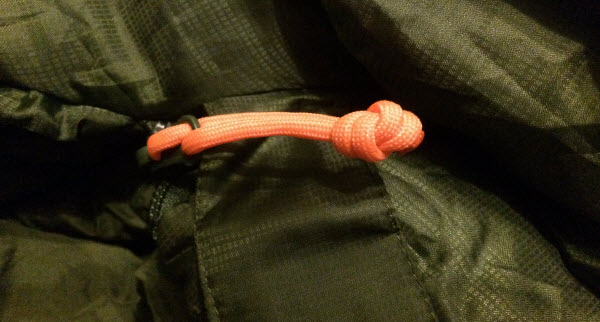 For those who want the technical specs the bag has a Paratex Micro outer with a Paratex Light inner, the filling is Snugpak Softie® Premier and a Reflectatherm layer. The comfort range is from 5°C to -15°C, with the extreme being -20°C. When about 2/3rds compressed I can fit it in a 40l dry bag, so it fits in my 45l bag with some space spare. For the warmth it provides the bulk is reasonable in my opinion, the increase in pack size compared to my other sleeping bag is offset by the reduction of clothing needed for sleep and for some camps a wool blanket or even a 2nd sleeping bag to make an extra layer.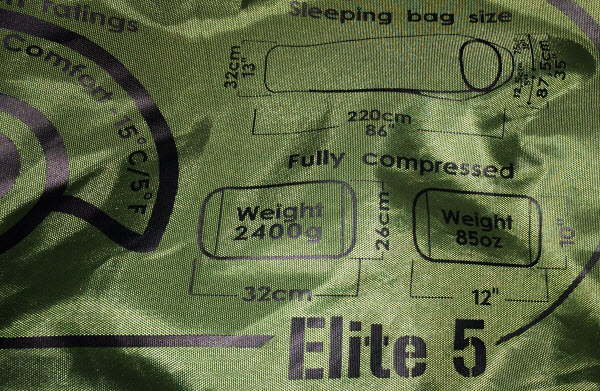 This product lives up to the reputation of Snugpak and the quality found throughout their product range, I have a few other Snugpak products and would not think twice about adding more in the future. I really enjoyed using this sleeping bag and it would easily form part of my sleeping system for many years to come.